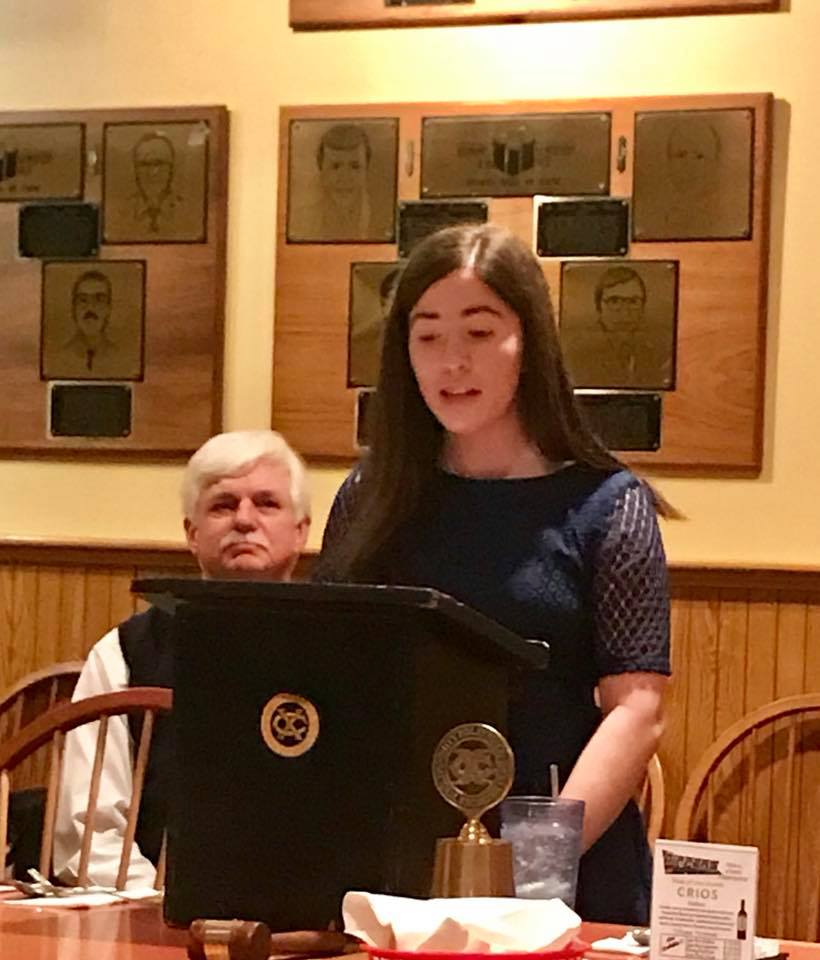 Join us at Gipper's Sports Grill (120 Center St, Auburn) for our May lunch meeting. The Students of the Year from Lewiston, Edward Little, and St. Dom's will be joining us to be recognized. The overall Student of the Year will read her essay on the topic:
"We are a nation of communities… a brilliant diversity spread like stars, like a thousand points of light in a broad and peaceful sky." — George H.W. Bush
How do you intend to serve as an example, now and in the future, of a responsible American citizen?
We welcome all who are interested in exchanging their time for a better community.